Beginners Guide to CBT Training
Every motorcyclist riding on the road whether it is for work commutes or the adrenaline rush and thrill that you get from riding a motorbike must complete a compulsory basic training or more commonly known as CBT training. One common misconception about CBT training is that it is under test conditions like a driving test however this is not the case with CBT training. Try to relax and ease your nerves during your CBT training as it is not a test and it is not possible to fail a CBT training course. So, take your time to follow your instructor and do not panic during your CBT training as you will be walked through each element that the CBT training consists of.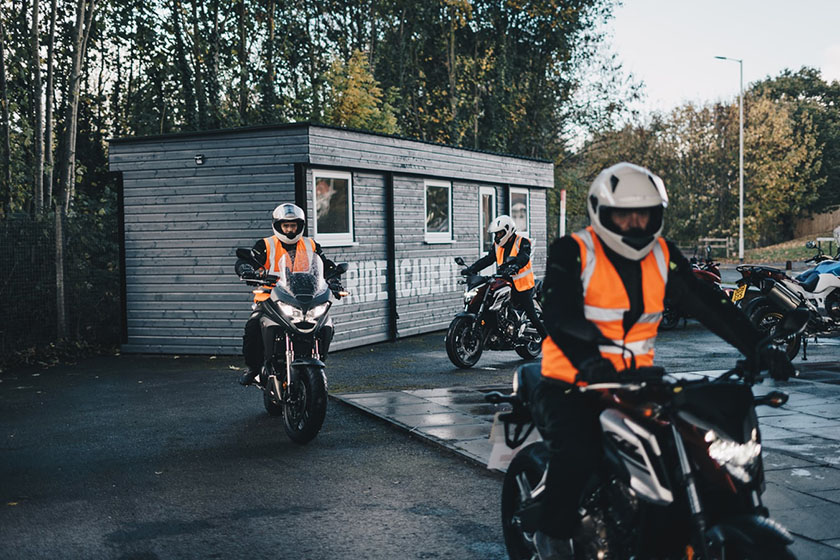 What is CBT Training?
Everyone who is looking to ride a motorcycle no matter what the make, model or cc will have to complete a full CBT training course. The only people who are exempt from this will be if you obtained a full car licence before February 2001. CBT training course consists of many different components involving a starter session including on-site training and practice riding before moving onto the roads with the help of a trained and qualified guide. The CBT training course will take you through the basic's skills and road safety instructions while riding a motorcycle consisting of 5 elements of training to be progressively complete throughout the day.
    What Does the CBT Training Course Involve?
As mentioned above CBT training consist of 5 different elements that look to assess your motorbike skills in a variety of different ways throughout the day. Below is a summary of what each element of CBT training looks to evaluate.
Element A – This is the very first stage of your CBT training and involves the basic of riding a motorcycle, an introduction into the CBT training course which is then followed by an eye test.
Element B – This consists of onsite training in more depth and detail where you learn and master the various controls on the motorbike. This includes demonstrating skill such as balancing and bringing the bike to a complete controlled stop and basic maintenance checks.
Element C – Again this element includes onsite training but includes a lot more riding time at this stage as you will be taught practical riding skills using manoeuvres around the training area.
Element D – Finally now we have gone through the basics of motorcycle riding it time the take the CBT training course to the road. At this element of your CBT training you will be briefed on the good practices and correct procedures for on-road riding, this is to display during your CBT training the variety of dangers that a learner rider may encounter.
Element E – This is the final element of your CBT training course, here you will display what you have learnt and demonstrate your motorcycle abilities and your ability to ride on public rounds safely.